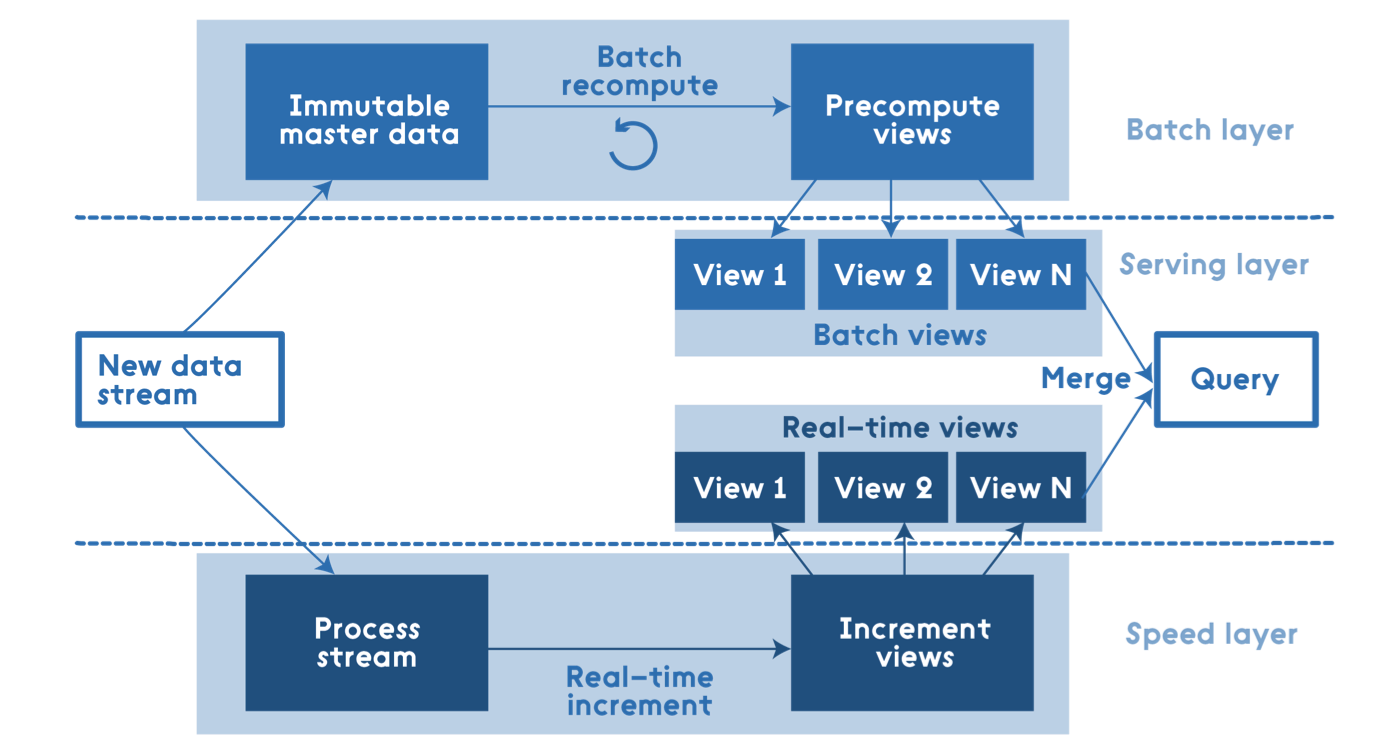 High-level perspective of Lambda Architecture.
Lambda Architecture
(200 hours)
Nathan Marz came up with the term Lambda Architecture for generic, scalable and fault-tolerant data processing architecture. It is data-processing architecture designed to handle massive quantities of data by taking advantage of both batch and stream processing methods.
Topics include: lambda architecture, data collection & ingestion, messaging, batch processing and views, distributed data persistence, stream processing, distributed index, search and visualization.